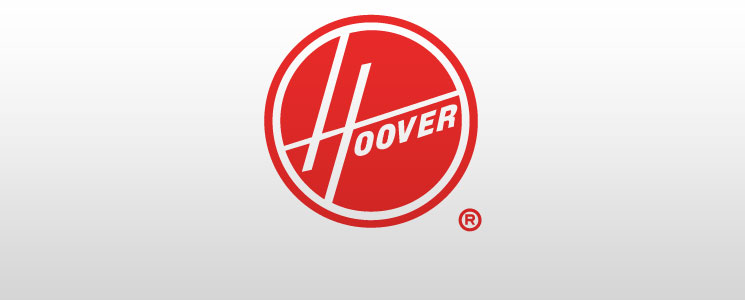 About Hoover
A Global Brand
For more than 100 years, Hoover® has designed powerful, easy-to-use products that clean your entire home from floor to ceiling, and even the very air you breathe. That's why we're a household icon and one of the most trusted brands in America – Hoover® Nobody does it like you™. The Hoover story begins in 1907. Murray Spangler, an inventor who worked nights as a janitor, had an asthma problem. He called upon his inventor's creativity to find a solution to the dust that aggravated his asthma as he swept up at night. Spangler gathered a tin soap box, a fan, a sateen pillow case and a broom handle, and assembled an odd-looking, cumbersome contraption that managed to pull the dust away from the air he breathed. He quickly realized that this "suction sweeper," as he called it, had enormous sales potential, and he began seeking financial backing. W.H. "Boss" Hoover, owner of a leather goods manufacturing shop, bought the patent from Spangler in 1908, retained him as a partner, and soon had six employees assembling six units a day in a corner of the leather goods shop. "Boss" Hoover placed a small ad in the Saturday Evening Post offering 10 days' free use of a Hoover suction sweeper to anyone who wrote and requested it. Instead of sending the cleaner directly to the potential customer, he chose a reputable store in each city that customers could purchase from. He allowed store managers to keep any commission from a resulting sale, and then offered the store the opportunity to become a Hoover vacuum dealer. This laid the groundwork for a national dealer network which, to this day, continues to be an important channel of distribution for Hoover products. Meanwhile, engineers were designing new and improved methods of cleaning carpet. One of their most noteworthy innovations was the beater bar, introduced in 1926, which was the basis for one of the most memorable advertising slogans in history: "It beats, as it sweeps, as it cleans." Aided by strong suction, the metal bar gently tapped the carpet to loosen deeply embedded dirt, as a bristle brush rapidly swept dirt up and out of the carpet. Since then, the beater bar has gone through many tweaks and refinements and is still utilized in most Hoover vacuum cleaners today. Countless other "firsts" have been developed by Hoover engineers over the years to give consumers the most innovative and convenient features available. These include the disposable paper bag, the vacuum cleaner headlight, the self-propelled feature and the side-mounted hose feature. Today, Hoover is part of TTI Floor Care North America, headquartered in Charlotte, NC. As a leader in the floor-care industry, Hoover manufactures quality, high-performance vacuum cleaners for home and commercial settings. Since 1908, consumers and businesses have trusted Hoover to provide reliable, innovative cleaning solutions. Hoover offers a comprehensive line of products for general and special-purpose vacuuming, including full-size uprights and canisters, deep cleaners and hard-floor cleaners.

About Hoover

Hoover, as part of the Hoover Candy Group

Known around the world, Hoover has celebrated over 100 years of making quality appliances for the home. Hoover is dedicated to creating and providing today what customers will demand as the standard of tomorrow. We're constantly thinking ahead to ensure we are able to meet the needs of our many and varied customers with clever, affordable products that are simple and easy to use.

Originally founded in Ohio in 1908, Hoover Limited became a registered company in the UK in 1919. The first factory, in Perivale in Middlesex, opened in 1932 with Hoover quickly establishing itself as the undisputed leader in the floor-cleaning market.

In 1985 Hoover merged with the Chicago Pacific Corporation, based in the USA. Four years later, Chicago Pacific was acquired by domestic appliance giant The Maytag Corporation. The Hoover European Appliance Group came into existence in 1993 and is now part of Candy S.p.A, a private company based in Brugherio in Northern Italy.

Today Hoover, as part of the Hoover Candy Group, employs over 1,350 people in the UK alone.
Social & Environmental Policy

The business reference for any organisation today has moved beyond just return on investment criteria.

By defining and putting into operation a policy not only linked to "traditional" policies & procedures relating to aspects, such as Quality, Environment and Safety, Hoover (as part of the Hoover Candy Group) has been among the first big industrial group within Europe to embrace the ethos of Sustainable Development as a fully integrated Corporate Social Responsibility (CSR) Policy and in 2003, after many years of work, Hoover Candy Group adopted the updating to its Environmental policy: (The Hoover Candy Group Environmental Policy)