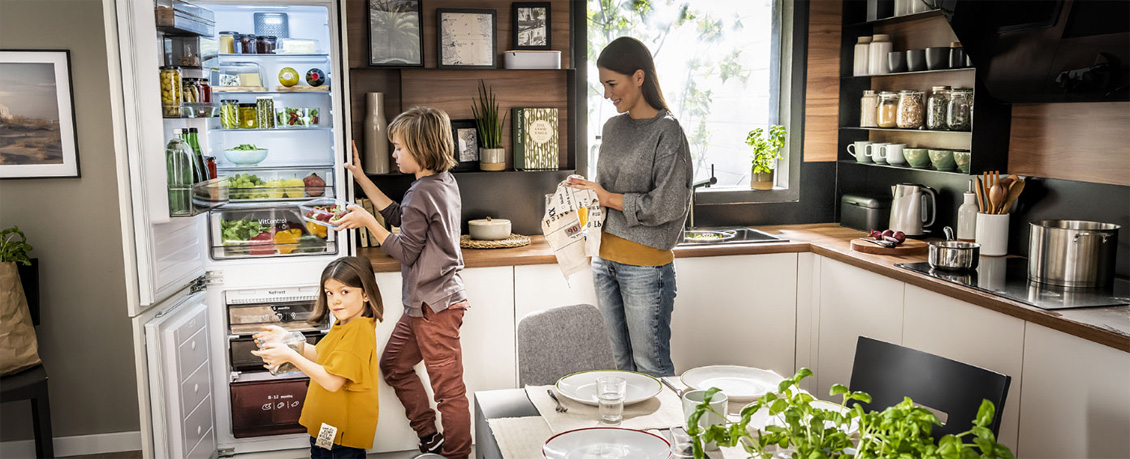 About Amica
A Global Brand
Our appliance manufacturing plant was established in the 1950s. The first appliance which came off the production line was a cooker. We are proud that our products are in every other home in Poland, while Amica is an undisputed leader among free-standing cooker manufacturers in our part of the globe. The kitchen is our home command center. While we live our lives today at a hurried pace, we try to make some time to cook for ourselves and our loved ones. Hence our mission: our products should be everyday companions to make home chores as easy as possible. More free time means more joy to share with the family! Home appliance manufacturers compete in providing innovative features and high technologies to customers. In real life, however, high tech can be more obstructive than helpful. This is why we implement only those innovations which make our household chores easier. Highly functional, made from first-class materials and attractively priced: our appliances are available to everyone! We regularly run in-depth ethnographic surveys by testing our appliances in your homes. You are our experts who advise how Amica products should evolve to become even more useful in the kitchen. This is why Amica can implement innovations which match your actual everyday needs. It is also why we made new built-in appliance lines, Amica X-type and Amica Q-type. Poland's first oven opened by touch and gesture-controlled kitchen hood? We made them in collaboration with you, for all those who need simple control over advanced appliance functions! We are always interested in your opinion. We are confident that with your help we will implement hundreds more extremely useful and needed solutions. Amica is about useful technology to make every day in the kitchen easier. The needs of consumers are our primary concern. This is why we proudly joined the "Designed for People" (Zaprojektowane po ludzku) project by AGORA. Our products blend ergonomics with design aesthetics. We understand the importance of utility design which matches the daily needs and expectations of end users. The concept of domestic design is crucial to us, along with careful and sensitive observation of the real world it entails. Because of this, we support AGORA's project to award those designers who include the latest social and technological trends in their works
About Amica Values

Creating value

We use the most modern manufacturing methods to provide innovative, high-quality products. We are committed to developing high-class products by continually raising our high standards.

Technology and Design

We create the ideal combination of advanced technology and excellent design. We use the experience of our brands in different countries to create perfectly tailored products and fulfill our customer's needs.
Company Honor

Advanced Technology

We use advanced technology to create best-in-class products in terms of innovative design and performance. It's our priority to constantly develop new processes to pave the way for innovative future products.

Experience

We recruit our workers among the best specialists in their trade and cultivate their full potential. We develop great leaders, at all levels, who excel at managing people as well as results. That's why we are always a step ahead. Their engagement makes the difference.
Red Dot Design Award 2015 Winner

In 2015, on the 60th anniversary of the Red Dot, the Amica IN. line of appliances won the Product Design award, competing with nearly 5,000 products from 56 countries.

The Product Design competition has existed since 1954. The jury, which consists of the most renowned designers, respected professors and trade journalists from 25 countries, grants the award, called the Red Dot, for the best products, outstanding innovations and the highest standards.
iF Design Award 2015 for Amica IN.

The iF Design Award is an international competition which has been recognizing the best product designs from around the world since 1953.

In 2015, the innovative Amica IN. range of products received this prestigious award in the Product/Kitchen category.

By combining smart interior design and stylish appearance, Amica appliances have once again been found among the best products known for their perfect design.